I haven't had that issue personally, but I'm sure someone else posted with a similar issue a while back. The '
all doors open on the DIS
' suggests to me that you have a missing live feed somewhere, either because of a blown fuse, bad contact or faulty relay.
Briefly looking through
this document
, it looks to me that J348 is the relay in question. A good starting point might be to check that relay and associated power feeds.
__________________
Mark
------------------------------------------------------
2002 FE S8 Ebony Black Pearl
------------------------------------------------------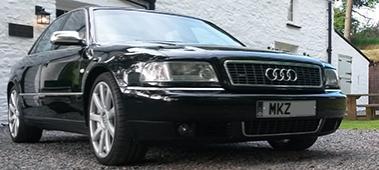 ------------------------------------------------------
Cars Owned:
The Audi Era:
'97 A8 4.2 (Ming Blue)
-->
'96 A8 4.2 QS (Dark Green)
-->
'02 FE S8 (present)
The Citroen Era:
'84
BX
1.6 RS
-->
'89
BX
1.9 DTR Turbo
-->
'94
XM
2.0L Turbo
-->
'96
XM
2.0L Turbo Exclusive
-->
'00
Xantia Activa
2.0L Turbo
The Banger Era:
'76 1.2L
Lada VAZ-2101
(Ruski Fiat 124)
-->
'80 1.7L
Morris Ital
HL, finished in Ermine White and Rust