Allroad BiTurbo
---
Morning all,

anyone on here have any experience of the C7 series A6 Allroad biturbo?

Going to look at one this week as a possible trade up for the Infiniti.
Not going new as I don't do the miles to justify it.
Good used 3-4 years old but with the toys would fit the budget.
I've looked at two already but like the S8 there are a myriad of options - both were pretty 'basic' spec.
__________________
Daily drive: 2010 Infiniti Fx30D Sport.....a car that's too complicated to modify
Current 'Project': VW Crafter minibus mid conversion to 4 berth camper van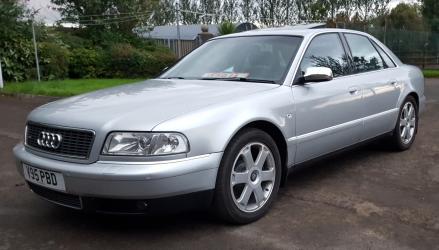 Previous 'Projects': 2006 Subaru Legacy Spec 'B' 3.0R, 1994 Ex-MOD Land Rover Defender, now "civilianised" 2000 Audi S8 FL
www.whall.co.uk