Was doing a little bit of tidying up on the car whilst I wait for my new rear window to turn up, and came across this mystery box, tucked away inside the boot.
It was wrapped completely in certoplast tape and stuck (with black mastic) behind the trim panel at the left side of the boot, right below the 12v socket. The three coloured wires were wrapped up there as well, with the only wires connected being the three coming out the left side of the unit. One appears to be an 'aerial', as it's about 4-5 feet long and was tucked up behind the trim at the top of the boot. The other two wires appear to be for power and wired into the 12v socket supply (although I can't be certain without removing the trim).
I did the obligatory search on Google and came across similar items on eBay, which describe them as phone modules for Mercedes, Vauxhall and Audi Q7. I checked the spec for my car and it shows a PR code of 9ZW, which is 'Mobile phone preparation', but I find it hard to believe that this is how it would have been fitted from the factory.
I'm just wondering if this has anything to do with the Cobra tracker that I stumbled across previously, although the tracker has it's own SIM card.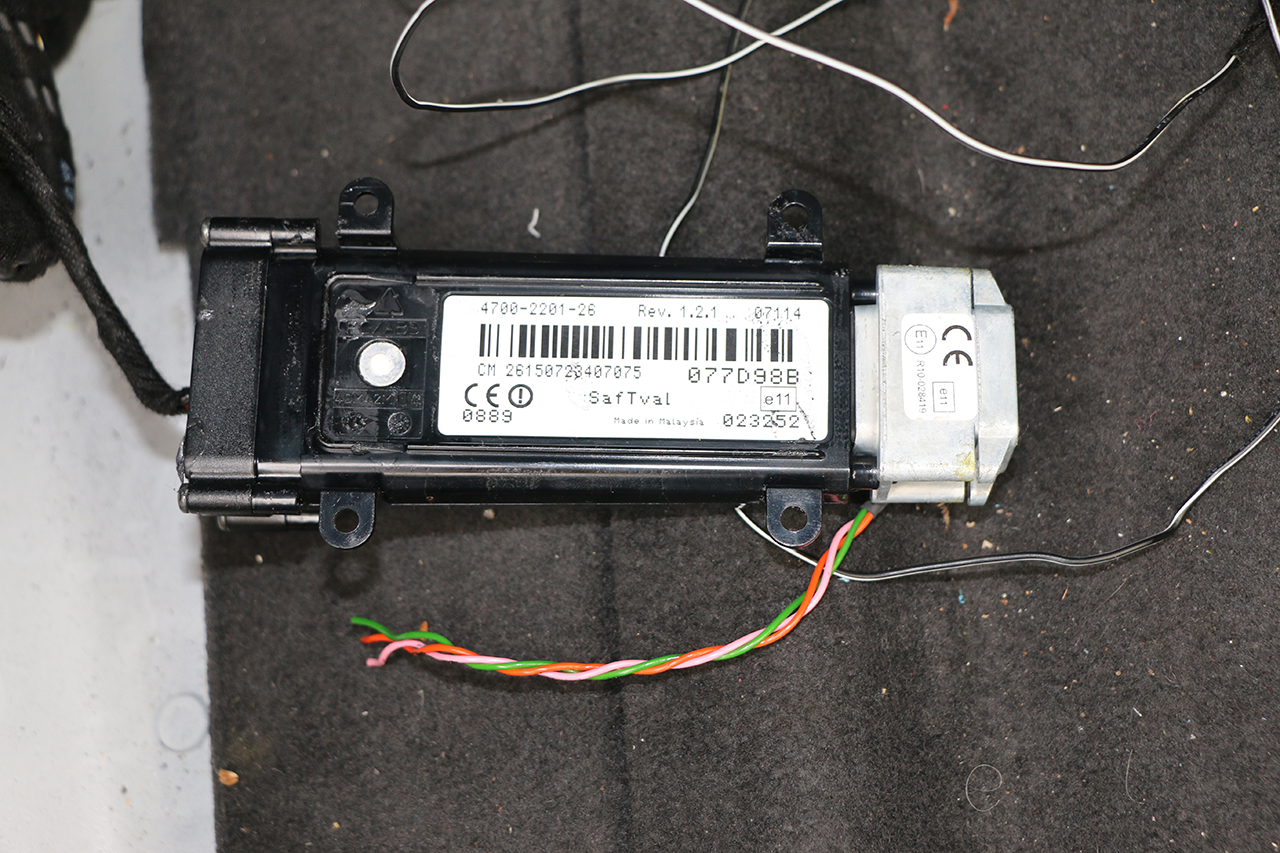 __________________
2001 A8 D2 FL 3.7 Q
- LPG Conversion, Engine: AKC, Gearbox:FBB, Colour:LY5X Aqua Blue pearl effect, Interior:WJ light beige/dark beige valcona leather with burr walnut inserts
My DIY jobs
-
Replaced alarm horn
,
Replaced Coolant Temp sensor
,
Updated RNS-D firmware
,
Installed Reversing Camera and Digital TV
,
Dashcam Installation
,
Retrofitted Rear Blinds
,
Auto-Dimming Rear View Mirror
,
Chrome Boot Struts
2008 S8 D3 5.2 V10
- Engine: BSM, Gearbox:KLW, Colour:LY7F Suzuka Grey Pearl Effect, Interior:Black/Black with Silver/Black valcona leather with carbon atlas inserts, Bang & Olufsen, Heated windscreen, Soft-close doors, TV, DAB, AMI, Quad Zone, Auto Boot, Auto dim Mirrors, Keyless entry, PDC with rearview camera, AFS II Headlights
My DIY jobs
-
Fan Jet Windscreen Washers
,
Retrofitted Electric Side Blinds