---
This pump was in stock at Warrington Audi so appears to be a common fault.
It is used on a lot of different models/types in the VW group so I guess a VW dealer would sell it cheaper whilst Bentley-Crewe would charge triple.
__________________
Ray at Wigan Pier
2014 A8L D4 4.0TFSI Gold (Sticker says "Beige") Can't leave you in a black smoke cloud anymore..
In progress, Nothing left to do.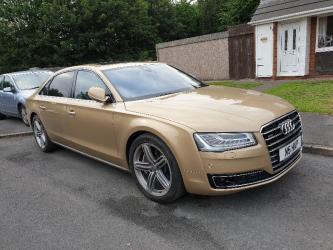 Gone 2004 A8 D3 3.0 TDI. Ebony Pearl Black (with little bits of other colours and glitter)