I've stuck this here as it is the car I've done this on. However, the injectors are used on the 3.7and 4.2 used in petrol D3 A8s and the principle is the same for most petrol injectors pre FSI.
I was getting codes showing the offside bank was running either rich of lean to various degrees and having done a full service and changed the spark plugs, the next thing was a failing injector on that bank. I bought a second hand set of injectors from a D3 and had them cleaned and tested. All were within tolerance so I bought a refurbishment kit from Master Injector on eBay.
The kit contains 8 X filters, 16 X o rings and 8 X plastic washers to hold the lower o ring in place.
First remove the old o rings a plastic washer. Pin nose pliers pull the plastic washer off easily.
Next remove the old filter. I used a blunt self taping screw and pliers. Screw in to the filter until it just bites and pull the filter out with a bit of force and a wobble action.
Insert the new filter and gently tap it in until it's flush. I use a small wooden mallet.
Fit both the o rings and the plastic washer on the bottom. They all just push on. The plastic washer will rotate once on properly.
Repeat 7 more times.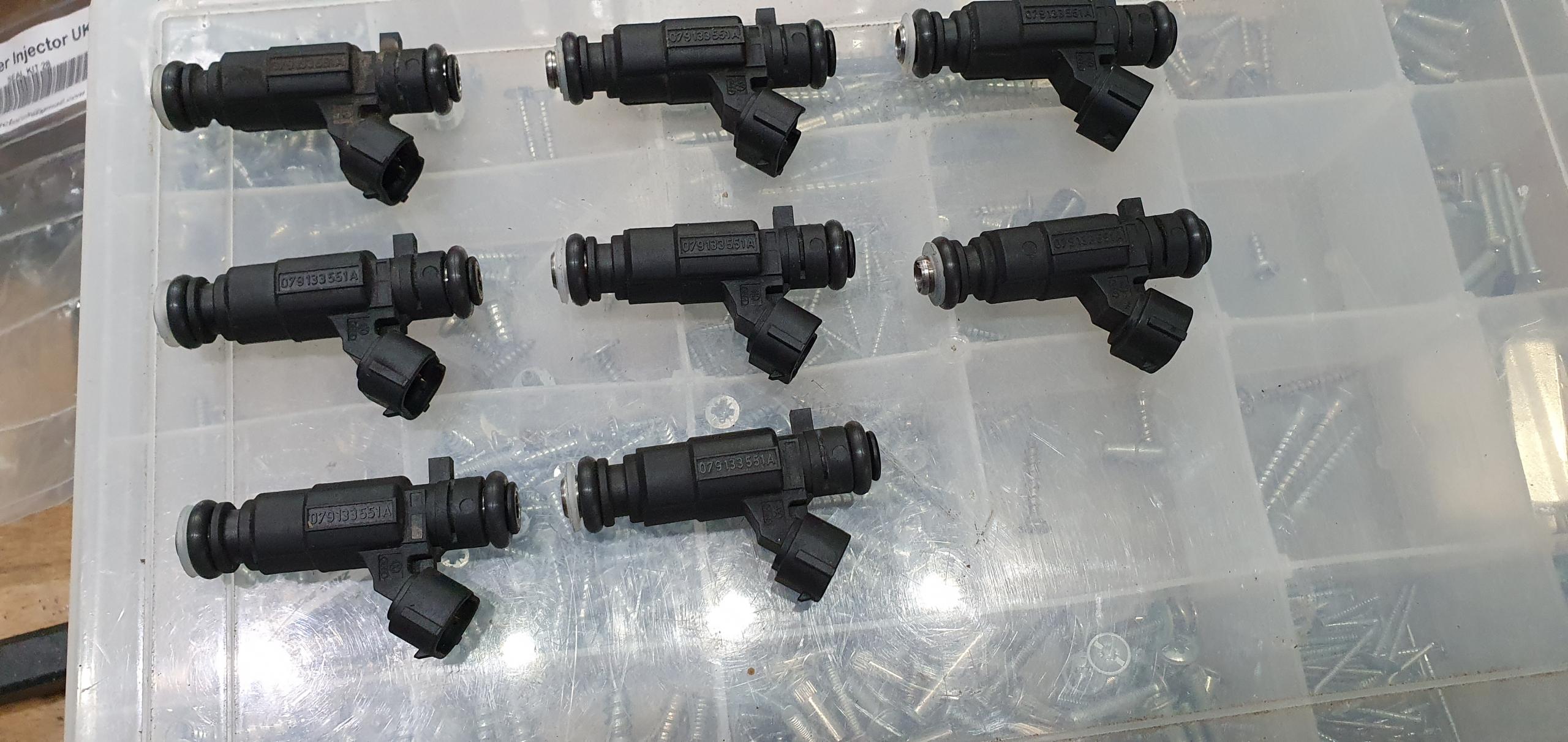 Then reinstall.
My reading suggest that injectors should be cleaned and tested every 125 to 150k.
The refurbished injectors cleared all the faults on VCDS.