Currently when running an Auto-Scan VCDS will try to scan every module that your 8 may have. To speed things up you can edit the AUTOSCAN.TXT file by clicking the link in the window below.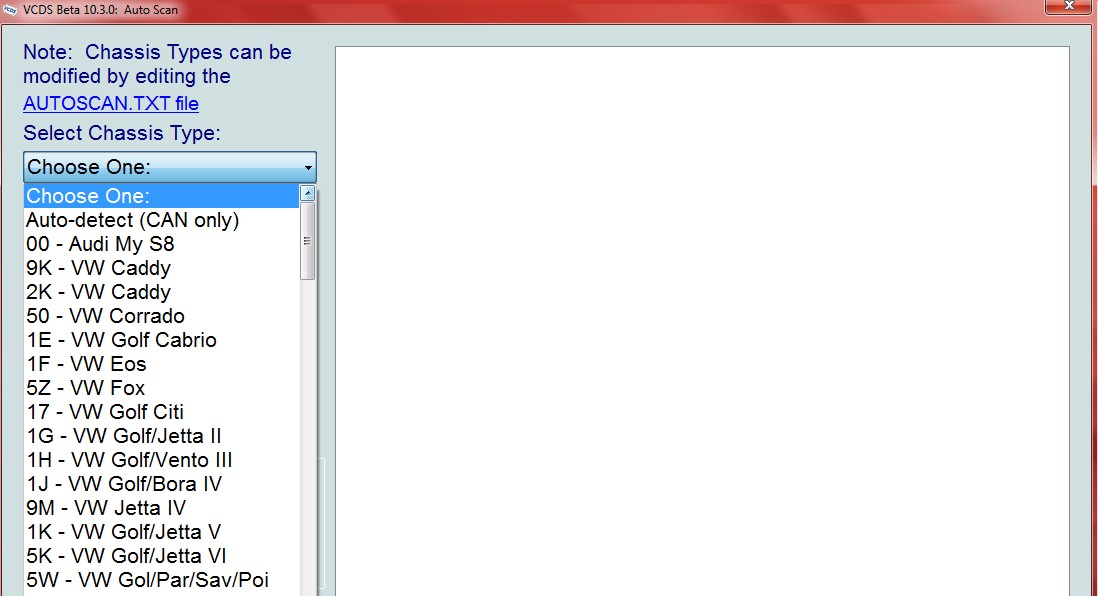 You can then add a line that lists only the modules that your car has thereby speeding up the Autoscan.
You can see my line added in at the top of the list below.