We seem to have half a dozen threads on the NLA headlight range links, in several of which I've mentioned the balljoint versions I make, but I don't appear to have shown the links in any of them so here they are.
As the arms need the original brackets to be complete, I'm posting this as a DIY so you can make them yourselves, however I am happy to make the balljoint portion for £100 a pair if you don't fancy making them or are having a garage do the work.
They are made from
M6 rod ends from McGill Motorsport
, some M6 threaded rod, and a couple of M6 plain nuts as lock-nuts. The threaded rod is covered in heatshrink to keep the weather out.
Front - this uses an 80mm piece of M6 threaded rod
Rear - 50mm threaded rod with a bend in the middle
Compared to the originals
The new links require the old brackets to be recovered. We need to remove the ball at this rivet-joint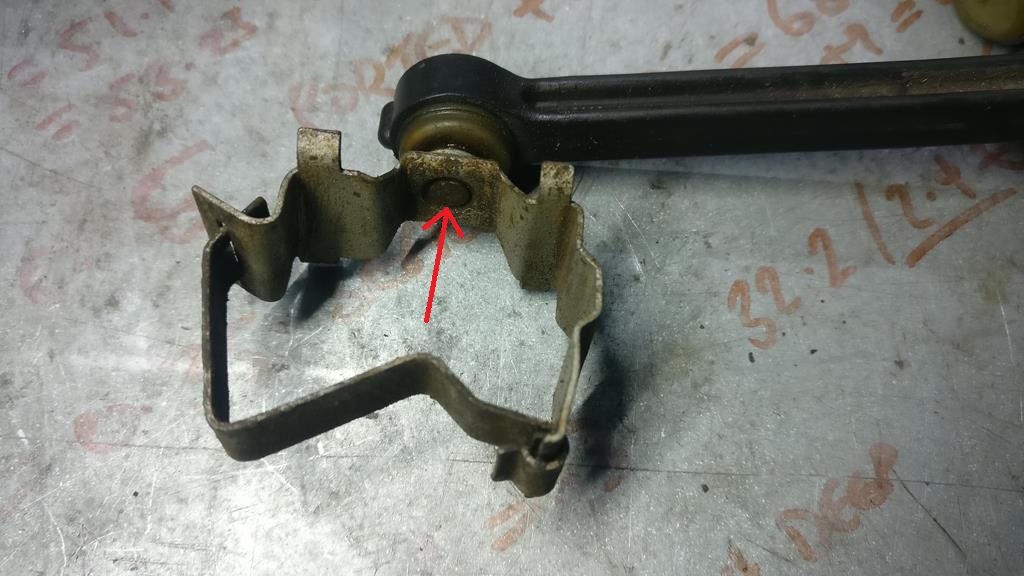 Cut off at this stub
Punch out the centre
Drill to 6mm
Secure in place using an M6 nyloc and two washers. Note the stub of the balljoint needs 4 threads removing in order to clear the control arm - just enough so the nyloc still grips
Exactly the same principle for the rear bracket